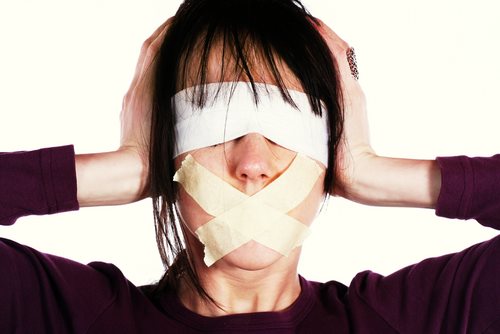 What is Sex Abuse?
Sex Abuse within the realm of domestic violence is defined as the sexual violation, assault, attack, or harassment taking place within a romantic partnership; as a result of the circumstances resulting from the expressed participation with regard to a romantic partnership, many victims of Sex Abuse may be unaware that they are being – or have been – victimized by Sex Abuse. Furthermore, Sex Abuse takes place without regard for race, religion, ethnicity, sexual orientation, location, or socioeconomic stature.
Sex Abuse in a Romantic Relationship
Sex abuse is considered to be amongst the most sensitive, as well as the most devastating type of abuse facilitated through domestic violence; in many cases, victims of sex abuse within domestic partnerships will undergo a wide range of not only physical, but emotional and psychological trauma, as well. While the parameters expressed with regard to a romantic relationship may imply the engagement in sexually-intimate activity, individual partners are required to act in accordance to any and all legal and ethical requirements with regard to the both the health, wellbeing, and livelihood of their respective partners:
The willing participation in a romantic relationship never constitutes any nature of forced, coerced, threatening, or abusive sexual activity; the required and expressed consent with regard to sexual activity outside of a romantic relationship is applicable to individuals participatory in romantic relationships
In addition, demeaning, insulting, threatening, or harassing remarks and expressions are never permissible within romantic relationships; the protection, respect, and preservation of human rights and liberties are required for individuals both involved – and not involved – in romantic relationships.
Sex Abuse and Rape
Within the setting of a romantic partnership, the demand for the required consent with regard to any or all participation in sexual activity is mandatory; however, the following legal, ethical, and lawful violations may occur in conjunction to the respective romantic relationship:
Spousal rape is classified as a rape facilitated by one individual onto another individual – both of whom are participatory in romantic relationship or union; this form of rape can take place with regard to individuals who are legally-wed, as well as individuals cohabitating
Domestic Rape is defined as the forced, non-consensual act of sexual intercourse undertaken by one partner onto another through the usage of threat, force, or duress; domestic rape may involve unwed – or legally-married – couples participatory within a romantic relationship
Reporting Sex Abuse within a Romantic Relationship
Despite the wide range of emotions experienced by victims of sex abuse, which may include guilt, shame, fear, or anger, the reporting of sex abuse sustained by an individual victim is oftentimes the most effective sign of sex abuse that would otherwise considered as being unidentifiable. However, despite the many domestic violence cases taking place within modernity, half of these Domestic Violence acts go unreported:
In the event that an individual has been made aware of ongoing Domestic Violence, or has been involved within Domestic Violence cases that have occurred in the past, they are encouraged to contact their local authorities or law enforcement department in order to report the details of the offense; individuals are also given the opportunity to report Domestic Violence offenses in an anonymous fashion; remember, no one deserves to be victimized by Domestic Violence
A multitude of resources and assistance exist; please contact the appropriate government department, such as the National Domestic Violence Hotline through their 24-hour telephone number: (800) 799-7233