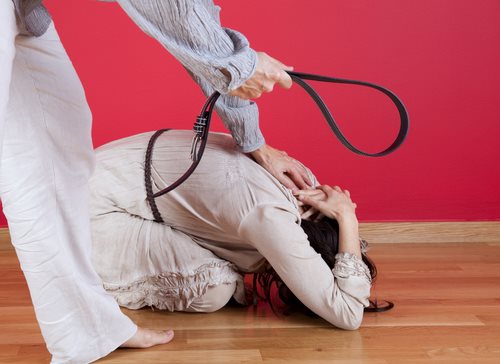 What is Spousal abuse?
Spousal abuse is defined as the victimization of an individual resulting from abuse, attacks, or assault undertaken by their respective partners within the realm of a married relationship. That being said,
spousal abuse
, as a result of the varied kinds of abuse is difficult to address;
spousal abuse
can be inflicted on the victimized party in a physical, emotional, sexual or psychological fashion. Regardless of the type of spousal abuse; however, all instances of the actions have debilitating effects on the victimized party.
Spousal abuse Victimization Defined:
Spousal abuse victimization is defined as both the nature and classification with regard to the individual victims of Spousal abuse offenses. Studies undertaking the investigation of the identification of Spousal abuse victims cite women as accounting for almost 85% of Spousal abuse victims; furthermore, within that percentage, women between the ages of 20 and 24 are considered to account for the majority of Spousal abuse victims.
Physical Spousal Abuse Defined:
Physical spousal abuse is defined as damage, harm, or injury enacted upon a husband or a wife by the other individual involved in the
marriage
.
Aggravated physical abuse, which is the more severe form of physical spousal abuse, is defined as the use of a deadly weapon to cause harm, damage, or injury with regard to another individual or entity
Emotional and Psychological Spousal abuse defined:
Non-violent forms of spousal abuse include the delivery of threats, intimidation, name-calling, perpetual belittlement or any verbal or emotional attacks that aim to take control or instill fear in the victimized partner.
Threats are defined as the unlawful, conditional expressions of criminal or negative recourse contingent on the behavior of the recipient of the threat itself; threats are typically extortive in nature – aggravated threats include threats posed resulting in murder, rape, or maiming
Verbal and psychological abuse is defined as both speech and expressions set forth, typically demeaning, insulting, damaging, or threatening in nature
Sexually-charged Spousal Abuse defined:
Spousal abuse, in a sexual nature refers to the administration of any unwanted or forced sexual acts. Spousal rape, for instance, is the act of forced, non-consensual intercourse enacted by either the husband or wife onto the other partner; regardless of the participation within a romantic relationship, the severity of a spousal rape offense is considered to be analogous to a standard rape charge
What to do if you are a Victim of Spousal Abuse?
Spousal abuse assistance refers to any helpful and preventative resource made available for victims of Spousal abuse. Although these resources are available to the public, half of these Spousal abuse acts go unreported; in the event that an individual has been made aware of ongoing Spousal abuse, or has been involved within Spousal abuse cases that have occurred in the past, they are encouraged to contact their local authorities or law enforcement department in order to report the details of the offense:
A multitude of resources and assistance exist; please contact the appropriate government department, such as the National Spousal abuse Hotline through their 24-hour telephone number: (800) 799-7233