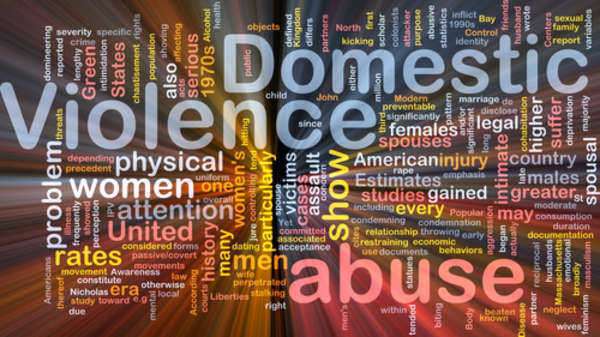 The House of Representatives recently renewed the Violence Against Women Act, marking a milestone for victims of sexual and domestic violence. This new legislation is stronger than the older version, which was enacted back in 1994, in that it both expands and creates federal programs that help victims of sexual and domestic violence. In addition to re-establishing provisions of the older law pertaining to intimate partner violence, it provides newly established legal protections for Native American women and members of the LGBT community who are victims of sexual and domestic violence.
(More on News at LAWS.com, contact Adam for interviews "adama@laws.com")
Since it passed in 1994, the Violence Against Women Act has provided a solid approach to tackling the issues of sexual and domestic violence. One of the ways it did this was by improving how the criminal justice system responded to sexual and domestic violence in the first place. It required, for example, that regardless of one's income, victims are not required to pay for their own rape exam or for service of a protection order.
VAWA required that a victim's protection order be recognized by every state and territory in the Union, and helped increase prosecution and conviction rates by assisting communities in developing dedicated law enforcement units that dealt with victims of sexual and domestic violence.
The Violence Against Women Act also continues to provide funding for the training of over 500,000 prosecutors, judges and law enforcement officers every year so that they are better equipped to respond to the victims of sexual and domestic violence. Rape victims were more empowered to talk to police and prosecutors about being sexually assaulted after the bill created the "rape shield law," which meant that during a rape trial, the defense for the rapist may not use a victim's sexual behavior in the past against them.
The House went even further to advance the cause of victims of sexual violence in particular by passing the Sexual Assault Forensic Evidence Reporting Act (SAFER). This law is meant to help the victims of sexual violence by making the DNA evidence testing process transparent. It will also increase the efficiency of the criminal justice system so as to eliminate the backlog of untested evidence. This would mean that evidence could be presented to courts faster, leading to quicker convictions that would see justice delivered to victims and rapists being taken off the streets.
RAINN (Rape, Abuse & Incest National Network) is the largest anti-sexual violence organization in the country. Founded in 1994 by Scott Berkowitz with Tori Amos as its first celebrity spokesperson, RAINN operates the National Sexual Assault Hotline in partnership with more than 1,100 rape crisis centers all across the country. RAINN also carries out numerous programs to help victims, educate the public, prevent sexual violence and bring rapists to justice.
The following is an interview with Scott Berkowitz, founder and president of RAINN, on his thoughts and feelings about the recent reauthorization of VAWA, and the work of his organization in the realm of sexual violence.
In your opinion, what does the recent passage of the Violence Against Women Act (VAWA) signify for the women's rights movement?
It is a big deal for sexual violence prevention and for helping victims; since VAWA passed sexual violence declined by two-thirds. The fact that VAWA might not be renwed was very worrisome, so we were afraid to lose the gains we made.
Do you believe the new version of VAWA goes far enough to protect women against sexual violence?
I think it has a lot of really valuable and important programs in there. There is training for law enforcement, prosecutors and judges. There are programs for college campuses to educate students and prevent violence and services to support victims. Services to victims are especially valuable, since academic studies have shown that victims who get help are more likely to report it to the police.
The House also passed the Sexual Assault Forensic Evidence Reporting Act (SAFER). Do you believe this law as passed represents a step in the right direction for the victims of sexual violence?
SAFER is a very, very important step forward. There has been a long standing backlog of untested DNA evidence, and since rapists tend to be serial criminals, the elimination of this backlog will help get justice and prevent future crime. There have been a lot of roadblocks to eliminating this backlog, for example kits that were just sitting there were not even counted as backlog under the old legislation. SAFER changes that and puts a number of initiative that speed up the testing of evidence. Under the old legislation, only 40 percent of the money designated to DNA was earmarked for solving the crime, SAFER raises that to 75 percent.
What has RAINN been able to achieve in terms of advancing the cause of sexual violence victims? What are some of your future plans and projects?
I think there are three important things we have been able to achieve: first, is that we have been able to help and support victims, our hotline has already helped 1.8 million people since its inception; second, we helped change the national discussion about the issue of sexual violence by increasing education … we changed the way the public talked about the issue by working with media; third, we have worked on public policy and achieved great gains in the realm of DNA testing.
One thing we are currently working on is to collaborate with the defense department to help victims in the defense forces. They can now get help through a special site: Safehelpline.org
1994 marked the initial passage of VAWA, and it also marked the foundation of RAINN, as a society do you believe we have a come a long way since then?
I think we have made tremendous progress and the fact that sexual violence is down tremendously since 1994 says a lot about the gains we made.
If you or someone you know is a victim of sexual violence please call the National Sexual Assault Hotline – 1-800-656-HOPE or visit the RAINN website. You can learn more about sexual or domestic violence by visiting the Domestic Violence page.